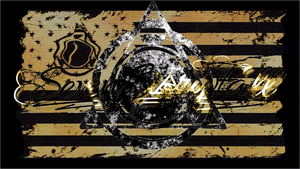 ' THE HUMANITY CURE '
A Multi-Album, dystopian//resistance story
Music, Art & Story By: Hunter Kennedy
- PARTS OF THE STORY -
INTERLUDE // PT1 & PT2: I, Spy & We will fight
Part 1 - Stories & Analogies
In a world where all you see is heartbreak,sadness and constant ever lasting depression, a world we never thought would exist 100,50 even 20 years ago. where has the time gone, what happened to decency and the fact we all must live on this planet in a somewhat humane way to ensure the future of humanity. 
  I see it everyday in disbelief that even something as sacred as marriages cant stand to live past all the problems the world shoves into our face every day. i cant be apart of it, i wont, i never will. i will break past all this non sense, i want to see a bright future, not a dim murky world , a shadow of once was. i only hope im not the only one living this story. 
  I remember a few years ago i thought about giving up, thinking enough was enough this world, these people will never change. were just going to fall into an endless dark hole. it wasn't a moment or brief second that changed my mind, it never is in these situations, but the accumulation of many moments,conversations, events,stories & analogies . this is my story. 
  It's summer time, a small town in michigan, and everyday seems the same until this very day. i came across the most beautiful, stunning unforgettable girl and with disbelief i almost let her walk away, but something told me not to let her go.  In that moment i felt that everything wasn't the same, that i wasn't the only one who thought the way i did, i started to notice we are not the few and we are not alone. 
  The year following it was amazing, knowing my life was fixing itself , that life and the world may not be so bad. for the first time i ignored the propaganda and outbursts of anything someone was pissed at. i just enjoyed moving on and maybe just maybe we could be the ones to influence change,i honestly felt  we could take on the world together. 
  With a year long burning flame between i and alexandria, it seemed like nothing could put a wedge between us, not a night went by without each other, not even a falling star went by without one of us hoping this wouldn't end. the kind of love you only see in movies . the kind of love that brings whole nations together, in the hope it will spread and end this disaster we are creating.  
  I remember this day , but the day i remember the most is the day i found out who alexandria really was. a perfect endless story turns to the most disastrous time and crushed all hope that humanity is at all striving to be better. to know you could love someone so much and one day without warning your at the end of the road of one of the most important things to ever happen to you. 
  For months i felt hopeless and couldn't bring myself to move on, the worst part was running into her , and her explaining everything in her soft gentle voice about how she was wrong and how shed never hurt me again. I almost fell for it, not this time. As i turned and walked away i realized i felt alive again, i wont again settle for less, and ill do everything to get out of here, i know theres more, theres gotta be something better. 
  In this world you have to realize,  if you want change, you go out and make it happen. alexandria might of been a big part of my life then, but my life consists of much more now and she no longer fits, im no longer the guy for her and she's no longer the girl for me and im ok with that, as i feel im better off on my own, for now.. 
  This small town, a dot on the map, while quiet has shown me the true nature of people, i have learned the good die young, you cant trust many people and you will lose people going after what you love, whether it be a relationship or as complicated as a band, some people are just not as open to things as some are. its sad really, so many good talented people who give up and so many bad people who deserve the worst, get treated better and rewarded, i hate this town so much, not everyone just the idea of life here, its sickening. i hope one day to remove the black cloud. 
  For months i was locked away in a basement writing and thinking, thinking and writing. how could i express all this, how can i let people know about the growing problem our people have created. this huge cloud that disables us to move forward. i needed a place to go, a place at the center, a place that people went for info and the daily ideas of life, i needed something like  hollywood. 
  After spending about a year in california, i made progress. my way of telling people these things were through music as its all i had done previous. hoping my music would reach these people was a far goal, but i was determined to do it. after many fails and successes reaching people and gathering a following, i started to see a shimmer of light at the end, maybe this was going to be possible, just a kid and his music actually changing things? 
  I didn't believe it was going to be possible although i still hoped. things were starting to change, everywhere not just in the areas i had traveled to. this sounds crazy but it was getting better, i could hear conversations changing and moods brightening. the pure joy of laughter and bliss of life was starting to come back, a moment in time marginally small but as big as any. at this time i was even able to avoid a very possible disaster.  
  I was in new york furthering my expansion on this new idea of life, hitting the heart of the world would be my last attempt and hope this could spread globally. I  was walking across the st on 24th and broadway when i turned and locked eyes with the girl i once knew, but i couldn't bring myself to say anything. the whole week i wondered what would of happened if i said hello, could she of changed and actually been the girl i fell in love with, because how can i expect change if i cant forgive and accept change from someone. 
  I was sitting in my hotel room thinking about this very thing and all the outcomes when my window shattered into a million pieces onto the carpeted floor. and bright lights covered the sky. during that moment i could only think of her and where she was. so i ran out of my room and out of the building hoping to find her and know she was safe. the main door opened as i ran onto the sidewalk and down the street towards where i saw her last, and at the very moment i reached 24th and broadway there she was. staring deeper then anyone has ever before we knew we could not change things alone, this world was falling apart and while we have failed so far we haven't failed completely. 
  Standing in the middle of the street , as planes flew over and guns went off, we decided wed both stand and show we weren't going to be afraid,influenced or pushed down, we would hope for a global change even if it meant dying for it.To our disbelief the once confused and scared people running from this very problem began to surround us, clenching their hands, and wiping their eyes, with the same belief we wont find change if we keep ignoring the problem and running from it... 
  
...You can hope for change, you can pray for change, you can say you want change… but the collapse of everything we know will happen if your not willing to give everything for change.

TRACK LIST:
1. We are not alone
2. To take on the world together
3. Sing to me
4. End of the road
5. Say it
6. I'm not your guy
7. Better off on my own
8. This town
9. Hollywood bound
10. My gift to you
11. Lost in time
12. The collapse
Interlude singles 1 & 2 :

Opening Quote: " They attacked us once and thought we would not speak, but now we've come together , We are 'The Resistance', for we are strong, our minds not weak...."

INTERLUDE
(BETWEEN PART 1 & PART 2)
1ST TRACK/CHAPTER: "I, Spy" 
 
Hunter is back home in Michigan after a devastating attack of which he had encountered up close, losing someone in the process. Actually many many others lost people as well and seemed to connect over this, a hatred towards a common enemy for once. Realizing that meeting some of those people would help change everything that was to follow. This group hunts down the suspected man responsible , taking Hunter to NYC to meet with the others and get dragged back to Michigan as a group now to finish the job. The coming together of these people officially sets each of them down the new path drastically different from their old lives. It starts the beginning of their new stories and the impending future war among them and many others. 

 
2ND TRACK/CHAPTER: "We will fight"
 
   All official main characters have come together from different locations due to the after effects of a single destructive event they encountered while at the time still all strangers to each other. A single event bringing people together in what seems in the beginning could be the worst possible thing, turns into something possibly hopeful. In this case, a group once all over the map, come together for a single purpose of finding someone inherently evil and making sure theres justice for what was done. Little by little pushing everyone involved deeper into a dark hole, that will eventually split the world essentially in two, pitting 2 sides against each other for the right to determine humanity's next chapter. The intro to this dark path starts here. This is where the original founding members of 'The Resistance' officially begin.